Infinitesima will be attending SPIE Advanced Lithography and Patterning
San Jose, California, United States
26 February - 2 March 2023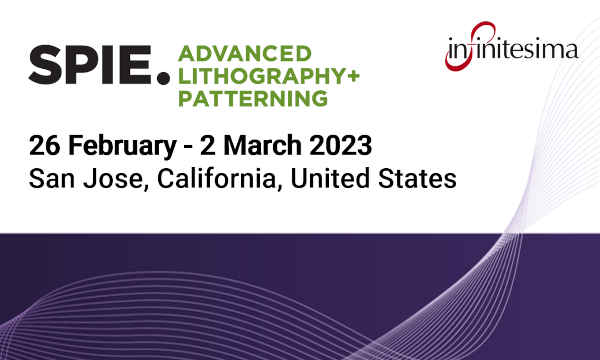 SPIE Advanced Lithography and Patterning is one of the key Semiconductor events in the Calendar. It attracts leading researchers who are solving challenges in optical and EUV lithography, patterning technologies, metrology, and process integration for semiconductor manufacturing.
Infinitesima will be presenting results from the Metron3D, a revolutionary atomic resolution, high-speed metrology system, with a poster titled "Hyper-local, High Resolution Imaging of Patterned EUV Photoresist".
We look forward to seeing you there.
To learn more about this event, please visit the SPIE website.